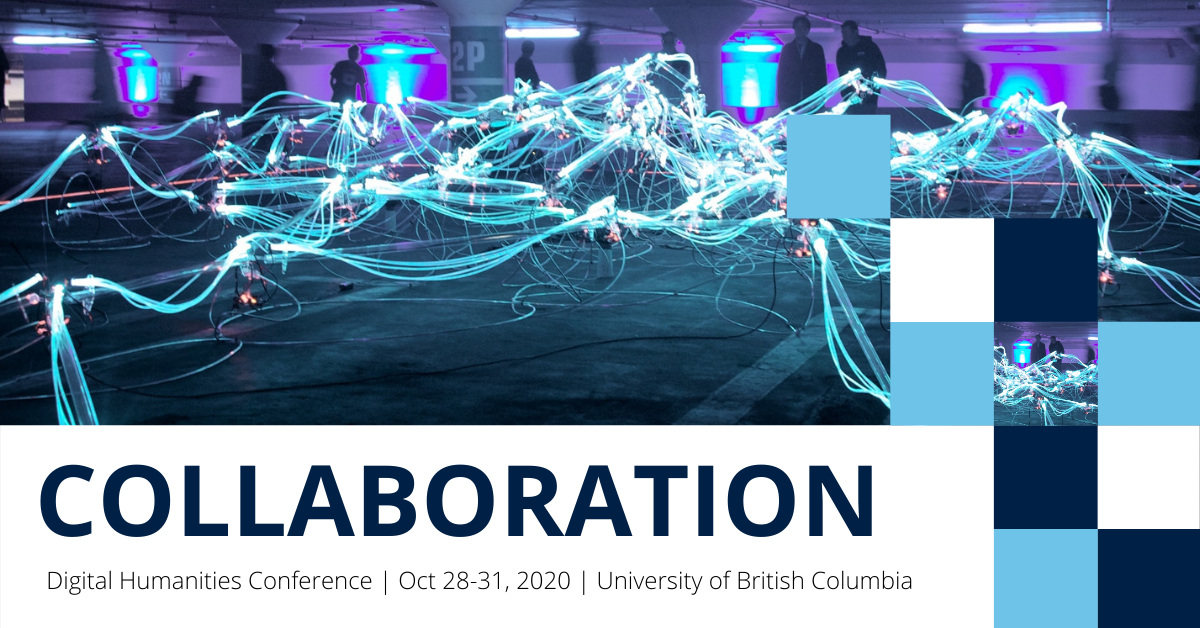 Welcome to "Collaboration," the 2020 virtual Digital Humanities conference hosted by the Public Humanities Hub at UBC-Vancouver. 
This website is your one-stop conference centre and contains all the information you will need to fully participate in the conference. The website has two parts: a public area and a space for registered attendees only. 
Public pages include the conference program, the list of presenters, and conference resources. You may also use the menus at the top and to the left of the page to navigate through various areas of the site.
Registration is free. Once you have registered, you will have full access to virtual conference room links and session materials in the attendees only area (password required).
Conference Keynotes